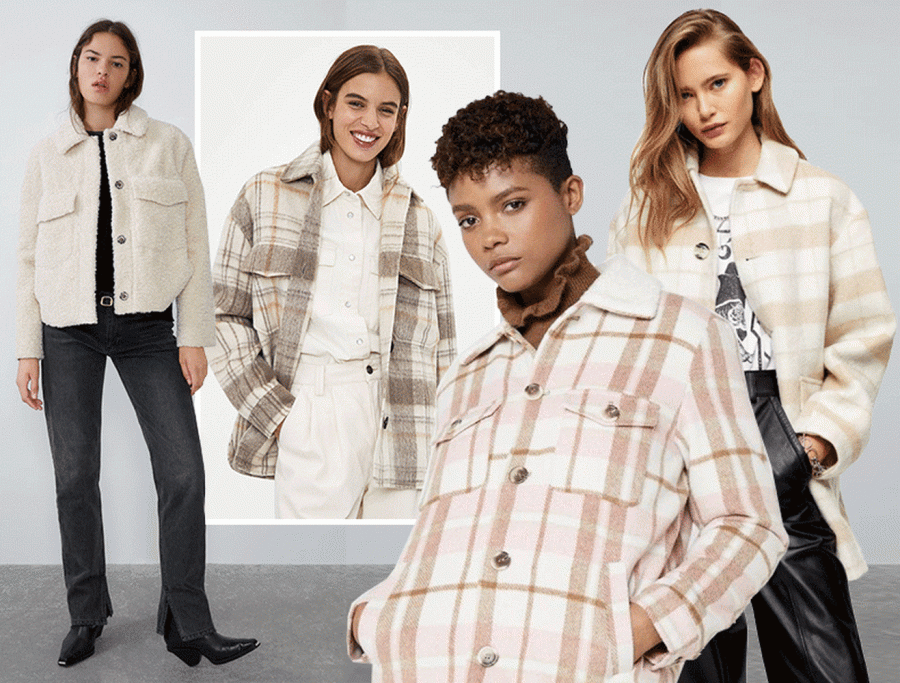 Shackets are the current trending pieces that every lady should love to style and wear. Just like bloggers, celebrities, and fashionistas get to try out the new shacket here, do not be left behind in this fashion trend. Shackets are simple unique staples that will put you out of your comfort zone with your everyday outfits but worth the try. One shacket is easy to style in various ways and it is best to get various pieces. So get a few shacket pieces and start putting some looks together for your next outings and events that you are attending. Below are 5 different ways to wear your shacket pieces to look stylish
1.   As a shirt dress jacket
The shacket dress is a piece that will get you out of your comfort zone. The length and cut of this shacket are similar to how you will wear a shirt dress outfit. There is a shacket dress for everyone's fit if you shop for one. Either it is in a bold color, stripes, checked or floral. Choose one that blends in well with your existing wardrobe. Many women are in awe of how this shacket dress style looks on its own. Pair it with accessories that will make the whole look come together elegantly. Finish the look with gladiator sandals and a handbag.
2.  Laidback
To dress a shacket is easy as it is a smart item. So you can work it into an outfit that is suitable for every day and is more casual. For instance, style your shacket with boyfriend jeans and a slogan tee. To make this ensemble look laid back, roll the sleeves of your shacket back down and do not button it leaving it open. According to how it turns out, you will pass for this shacket trend with the various laid back looks that you try.
3. Smart casual
If wearing it like a shacket dress is not more of your style. Try to wear it as a smart casual, which is an ensemble that most people can rock with ease. Due to its length, it looks like an alternative short duster jacket. To make it feel more feminine, you can roll up the sleeves and wear it with ripped knee skinny jeans, a slouchy vest, and pointed heels. This smart casual look is a good look to go for drinks and dinner as well. This works well since it is comfortable and looks like you made an effort.
4. Summer look
Shackets are also good choices when it is the summer holiday. This is because it depends on how you wear it to look suitable for a sunny day. For instance, a high neck crop top, ripped denim shorts, and comfortable sandals and team it with the shacket. So pack the shacket to wear it out in your summer outings and as a cover up. Pack it in your next summer vacation trip and walk around in your lovely ensemble. Have some sandals and sunglasses to finish your look.
5. Work wear
It is possible to find a way to work the shacket into your work wear wardrobe. This can fit if your job is office-based to traveling jobs. Depending on the shacket you buy, since they are light and comfortable, you can dress them up for a presentable office look and look put together at work. So if wearing it as a shacket dress does not fancy you. Try cinching it at the waist with a belt with fitting pants or miniskirt and black ankle boots, and you are good to head to work. Try it in various ways with other pieces in your wardrobe.
To conclude, the above ways to wear your shacket are lovely, and you can shift some styling options to fit your way of dressing or experiment with the new. When you style your shacket right, you will love every outfit and get one that is your favorite. Plus, everyone loves the way you can wear it in many ways, and it is versatile. So wear it to get a casual to a smart look and to fit in the occasion you are going.
Read More About: tamilmv